Private Plan Change 1: Rongotea South Residential Area
Closed: 31 January 2023
Te Kapiti Trust has lodged a private plan change request with the Manawatū District Council to re-zone 31.36 hectares of land adjacent to Rongotea Village for the purposes of housing development. The plan change request seeks to rezone 21.88 ha of land from Rural 2 Zone to Village Zone, an adjacent 10.48 ha is to remain as Rural 2 Zone, with an area set aside for public open space. To guide subdivision and development, a new chapter is proposed titled Rongotea South Development Area which includes the Rongotea South Structure Plan.
The map below indicates the proposed structure plan for the area subject to the plan change request.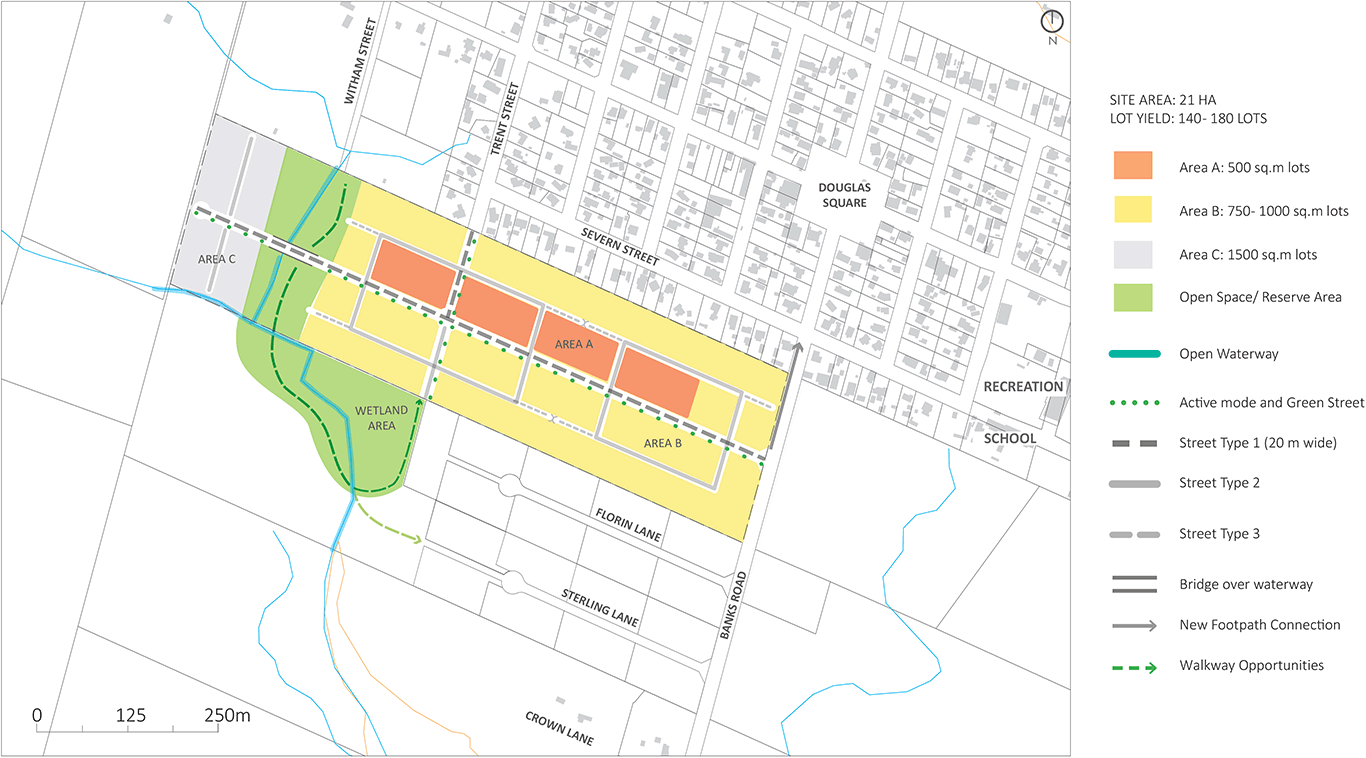 Enquiries regarding Private Plan Change 1 can be made to Daniel Batley, on 06 323 0000 or districtplanreview@mdc.govt.nz.
The closing date for submissions was 4pm, 31 January 2023.
If you would like to know more, click on the following links:
---
Further Submissions
Further submissions on Private Plan Change 1 were called from 16 February until 3 March, 2023. Click the link below for details: