Graeme Jensen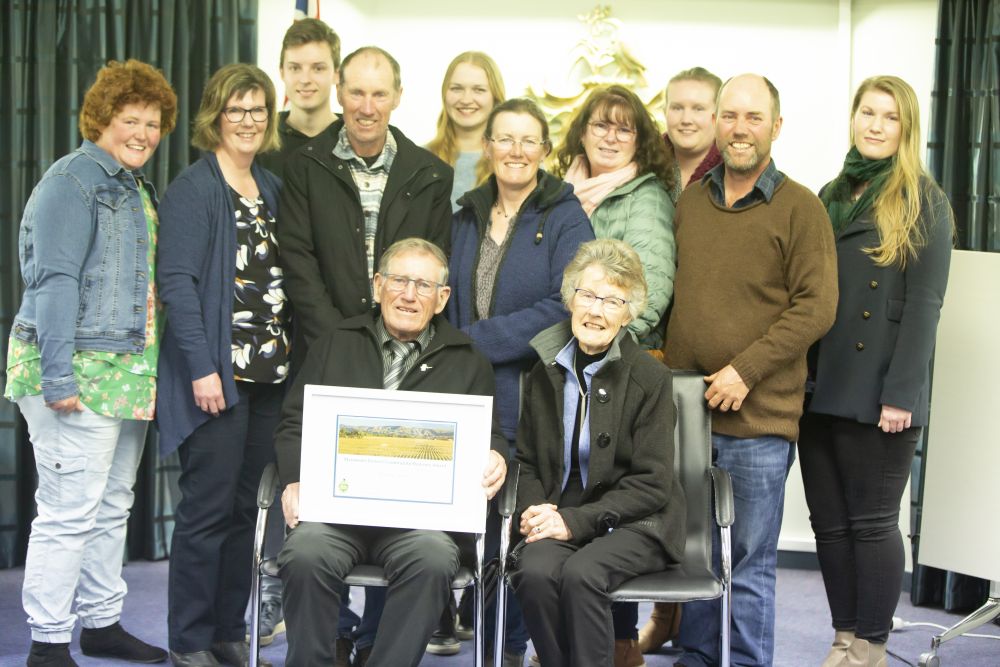 Citation Speech for Graeme Jensen
It's said by locals of Kimbolton that there isn't a project in the last 60 years that hasn't been touched by Graeme Jensen and his JCB machine. He's someone that likes to remain behind the scene but his work doesn't go unnoticed by those around him, hence why we are here honouring him tonight.
Having lived his whole life in Kimbolton, his efforts are there for all to be seen. Graeme is a regular at Kimbolton School working bees, the same at the bowling club and installing parts on the Kiwitea Rural Water Scheme, and he also manages and maintains Forest Road Bush for local residents. If you've come across a pothole or a blocked drain, it's more than likely Graeme has been involved in fixing it as there's no job that is too small for him.
He is a rugby man, and a supporter of Ōruoa Rugby Club, now Feilding Old Boys Ōroua, and he helped to drain the swamp at the Kimbolton Domain so that a new rugby field could be sown. But his support for the club doesn't stop there, he's been known to provide his land to the club for parking on games days and for trainings during the week, all at no cost to the club.
His other sporting passion is bowls, having been a founding member of the Kimbolton and District Bowling Club and he regularly mows the greens and the lawns to keep them in top shape. People like Graeme are worth their weight in gold to local sports clubs like this.
When he is called upon, Graeme is there. No is just not an answer in his vocabulary when it comes to helping out. Despite being retired, he's still very much active and has 3 children that live locally, as well as 10 grandchildren that also keep him busy. In fact, when Graeme is called about teeing up a time for our staff to come and chat to him about his award and get the photo that you see behind us tonight, he's talking about helping with heard testing on a neighbours farm, even though he had a back injury troubling him!
He's also one of, if not the longest serving member of the Kimbolton Community Committee, having been there from the start in 1989. As Tony Waugh stated in his nomination form on Graeme, "In the early days of the committee when there was very little financial support from the district council, Graeme was always there at community projects requiring working bees and fund raisers to get the job done. Those were the days when if something needed to be done, the community got together and just got on with it, and in the process building a strong community culture."
This probably explains why Graeme is so modest. When we phoned him to arrange a time to chat about his award, he said that he doesn't think he deserves a community honour. But the people here tonight would beg to differ with you, Graeme.
You are more than deserving of the recognition. The support that he has offered the community has been nothing short of exemplary and he is an asset to the people of Kimbolton. Hopefully this evening just goes to show Graeme a little bit of the appreciation that the community has for him. He won't want us carrying on too much longer with this speech, so we'll simply end it by saying that we are incredibly grateful to Graeme and his humble but valuable service to the Kimbolton community.