Wayne Dear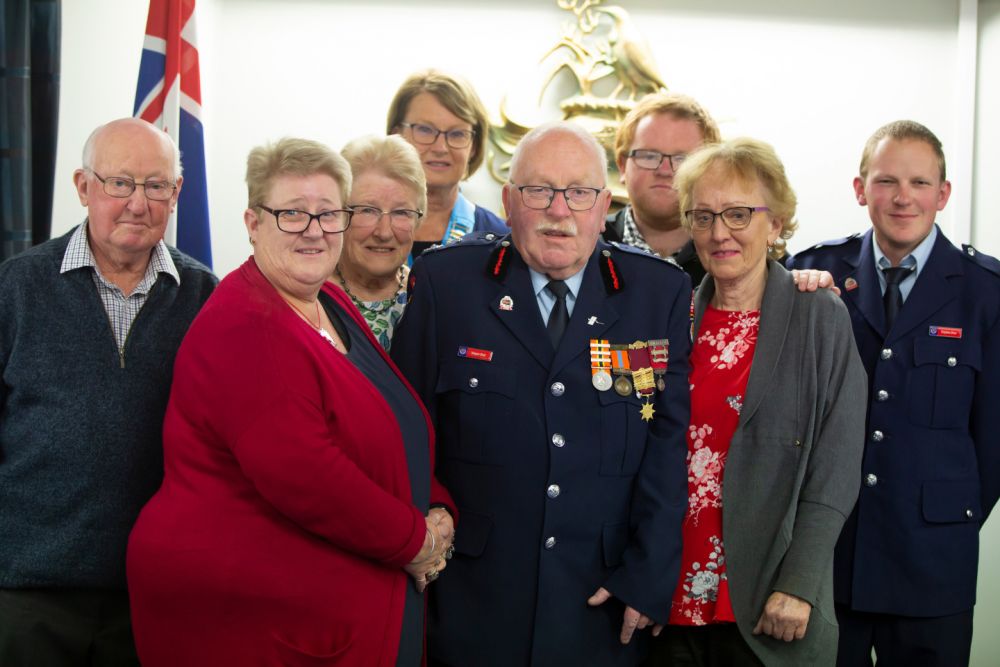 Citation Speech for Wayne Dear
Wayne Dear has called Himatangi Beach home for his whole life, which is 60 ish years. For 40 of those years, he's been a members of the local volunteer Fire Brigade, serving 20 of those years as its Chief Fire Officer. It's an incredible achievement and not for the faint of heart.
Being a Firefighter, you face many challenges that the average Joe or Jill don't have to, so for Wayne to have dedicated his life to service in this way is quite frankly awe inspiring for a lot of people.
When he asked what got him into the Fire Brigade, he says that his family have always been involved, and that tradition continues today with his two sons also serving on the brigade that he leads. This has been a good thing for Wayne in more ways that one. It means that after those particularly challenging events, he has two other people at home that he can talk to and debrief with.
It's this family support that co-nominator of this award Nigel Barker believes is crucial for why Wayne has served for so long. Without the support of his wife Dianne and his sons, it wouldn't have been possible. The brigade has an average one call out per week, which means that Wayne is often having to drop what he is doing to be able to lead the team in their response, which can have an impact work and family occasions. Hence why the family support is so crucial.
The brigade is an ever present in Himatangi Beach and they are at the heart of many community events, such as the Christmas Parade and lolly run, Market Day, the camp water fight and school visits, as well as plenty of open days throughout the year where kids can come and sit in a fire truck and find out more about what the brigade does.
These types of events are important to Wayne, as he strongly believes that fire safety at home can be directly influenced by youngsters who's parents might be a little harder to persuade. He's been instrumental in establishing free fire safety check for elderly residents and installing smoke alarms into their homes.
Outside of the fire brigade, Wayne has dedicated himself to Himatangi Beach in other ways, ever since he was a teenager. He used to look after the skating rink during the summer months when visitors were in the village and also spent 11 years on the committee of the Cossie Club, 9 of those as Treasurer.
When he is asked what community means for him, he says simply that it is people, and making sure that people are looked after. Incredibly humbled by this honour, Wayne never set out to win awards or accolades. The reason that he joined the fire brigade was so that he could help people, and give back to the community that he belonged to. If we had more people who have this very basic principal, then our world would be a much better place.
Thank you Wayne, for your service to the Himatangi Beach community and the surrounding areas. I know that you are humbled by this award and truly appreciate the recognition, and please know that it is most deserved.