Barbara Wills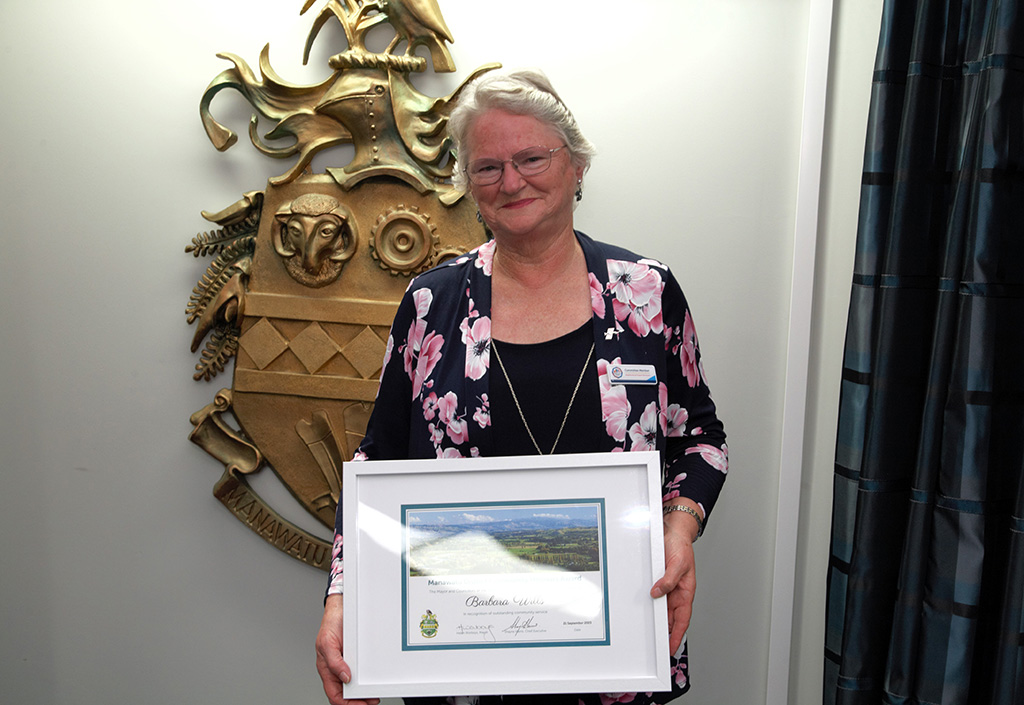 Citation Speech for Barbara Wills
Barbara Wills is a remarkable individual who has made a profound impact on our community through her dedication and diverse talents. With over 19 years of service in scouting, she not only established the Venturers group in Feilding but also served as the Scout district leader from 1992 to 1997. Her commitment to Scouting was further recognised with the prestigious Medal of Merit.
Barbara has been on the committee of Neighbourhood Support Manawatu since its beginning in 1983. She has been an active member of the governing Committee in various roles including Vice-Chairperson, but usually as Secretary, and 2023 marks her 40th year with Neighbourhood Support. Her excellent record-keeping, dedication to promoting community safety, and unwavering support for various community events, Barbara has tirelessly worked to build a sense of belonging within her neighbourhood, ensuring the safety and security of residents.
Barbara's contributions extend to the NZ Machine Knitters Society, where she shares her knitting expertise through workshops and leads in planning significant knitting events. While her son was in Police College, he asked her to create a specialised pouch to hold his portable radio. This design was then manufactured by New Zealand Police and her pouch design is still in use today.
Barbara is a true community enthusiast. She extends her kindness to neighbours by baking for them and providing assistance to elderly friends and family, providing essential services like errands, help with their accounts, shopping, and transportation to medical appointments. A pillar of our community, Barbara is a passionate advocate for community safety, and a source of inspiration through her knitting and selfless service.