Bryan Procter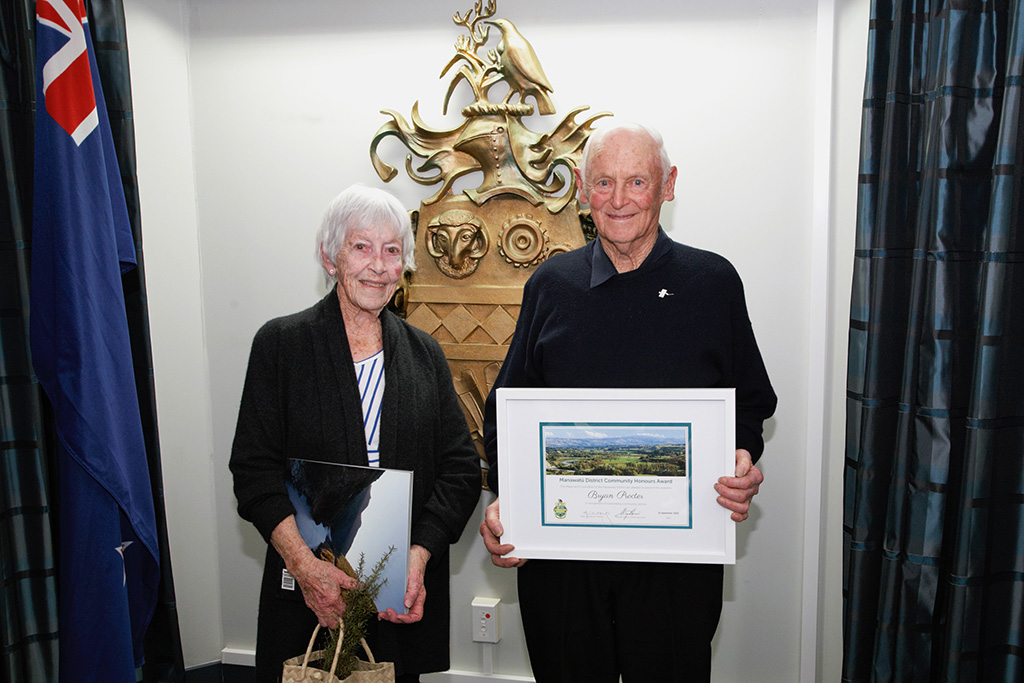 Citation Speech for Bryan Procter
Bryan is a dedicated builder by trade who has put his time and skills to work for the benefit of the Rongotea community. His skills as a builder have been invaluable, contributing to the organisation logistics of the Waitohi Road Walkway, supplying materials and helping with the construction of the Rongotea Community Centre and building the community event photo boards on the Rongotea Roundabout. Among his proudest achievements is the design and construction of the Gazebo Shelter in the Rongotea Square, a testament to his vision and craftsmanship.
Bryan's community involvement extends beyond structures. He assisted with the organisation and planting of the Cherry Trees in the village, donated 27 years ago by Otara Birch nursery. Additionally, he was part of the Neighbourhood Watch program, patrolling Rongotea's streets for six years on Saturday nights, ensuring the safety of the village.
His attention to detail ensures that every project he undertakes is completed to the highest standard. Bryan's generosity is commendable, having provided maintenance to village facilities and projects that might have otherwise been neglected. His tireless dedication to the Rongotea community spans decades, making him an indispensable asset to the village.
Nominated by the Rongotea Community Committee, Bryan's cheerful and hardworking nature has earned the respect and admiration of all who have had the privilege of working alongside him. His legacy in our community is truly remarkable.