Brenda Leigh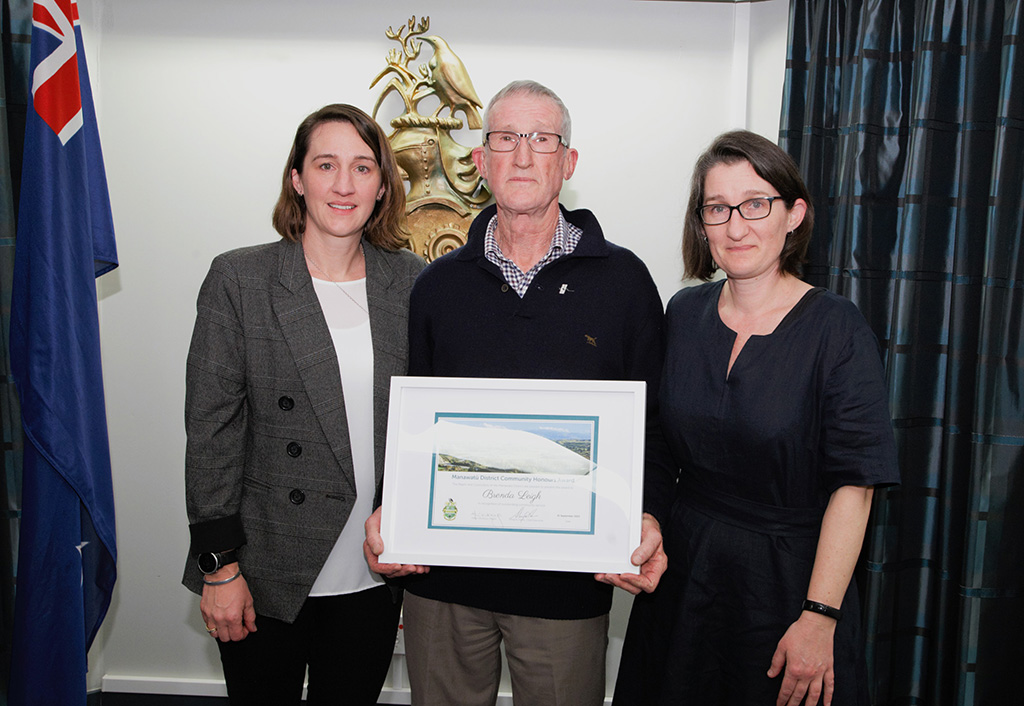 Citation Speech for Brenda Leigh (Posthumous)
Brenda Leigh's impact was profound, resonating with all those she engaged with in Hiwinui and further afield. During her time as Principal at Hiwinui School from 2001 to 2021, Brenda inspired the young minds of the community and continued to champion projects for the betterment of the village.
A dedicated member of the Hiwinui Community Committee since the day it started, Brenda played an important role in bringing several community projects to life. She was always ready to roll her sleeves up and contribute, with a smile. Her commitment to the community was evident in her support for numerous projects, such as the 125th Anniversary of Hiwinui School and advocating for essential footpaths around the area.
Brenda had a way of inspiring individuals to rally behind causes she believed in. Her empathetic and attentive leadership style, characterised by her genuine listening and non-judgmental support, created an environment where everyone felt valued. Her ability to bridge the gap between the school and the community was instrumental in fostering a unique sense of unity and purpose.
She effortlessly juggled the roles of teacher, counsellor, mentor, nurse, life-coach, taxi-driver, gardener, cleaner, repair-woman, child-minder, and referee. Brenda's actions consistently reflected her deep caring nature, whether it was coordinating meals for families in need or providing solace during challenging times.
Brenda retired from her role as Principal at Hiwinui School at the end of 2021. Sadly, she passed away on 18 March 2022 after a short illness. But her legacy continues to ripple through the community and in the lives of individuals she inspired. Brenda was a true community champion, a testament to her extraordinary dedication and unwavering commitment to others.