Dr Warren Nicholls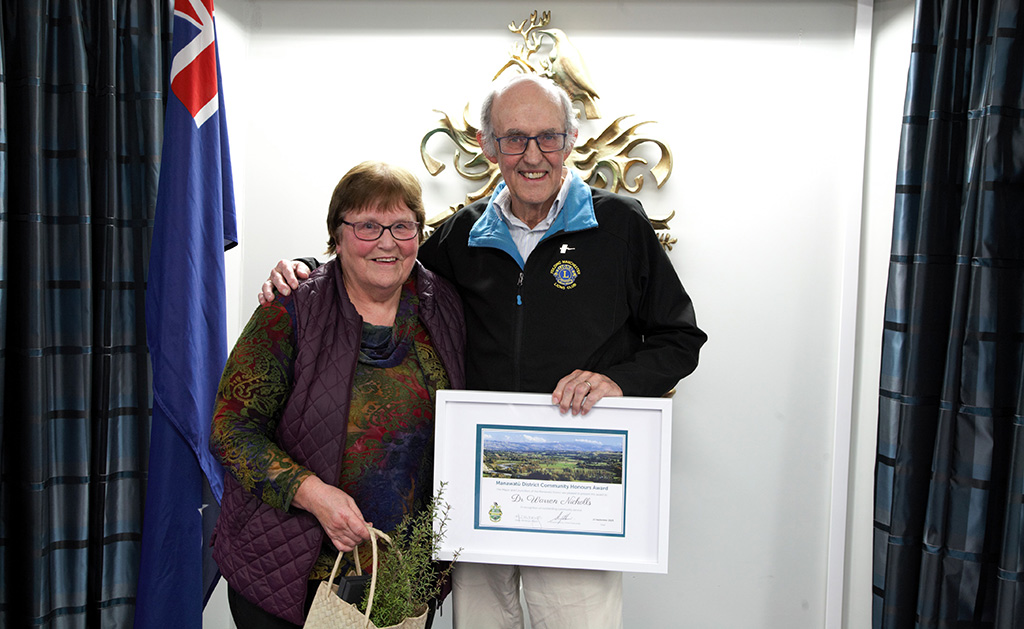 Citation Speech for Dr Warren Nicholls
Dr Warren Nicholls is a dedicated rural health leader in Feilding and the wider Manawatū District. As Chairperson of the "GLOB" Rural Health Caravan, he has demonstrated ongoing dedication to improving the well-being of rural communities.
The "GLOB" is a voluntary rural health mobile clinic, converted from a 1982 Oxford Caravan, that serves as a crucial resource for rural areas. Dr Nicholls played a pivotal role in establishing The Lions' involvement in the GLOB project, who now own it as Lions District 202D. The GLOB project has thrived, serving over 1,400 patients. Notably, at the Central Districts Field Days, 148 patients received free healthcare, highlighting the pressing demand for such services in rural areas where 42% of residents hadn't seen a GP in 3-5 years.
Dr Nicholls' dedication extends beyond Manawatū, with his involvement in replicating the GLOB's success with a second GLOB project in Ashburton and a third underway in Whanganui. With his commitment to follow up with each patient, Dr Nichols ensures that his patient's GP referrals are completed - emphasising his personalised approach to care. His service to this project and his community is complemented by his extensive involvement in service clubs since his twenties, including a tenure as the National President of Round Table.
Dr Warren Nicholls' leadership and selflessness in spearheading the "GLOB" Rural Health Caravan project have significantly impacted the rural health landscape in the Manawatū District and beyond. His efforts have made healthcare more accessible, ensuring the well-being of rural communities for years to come.