Sue and Louis Noel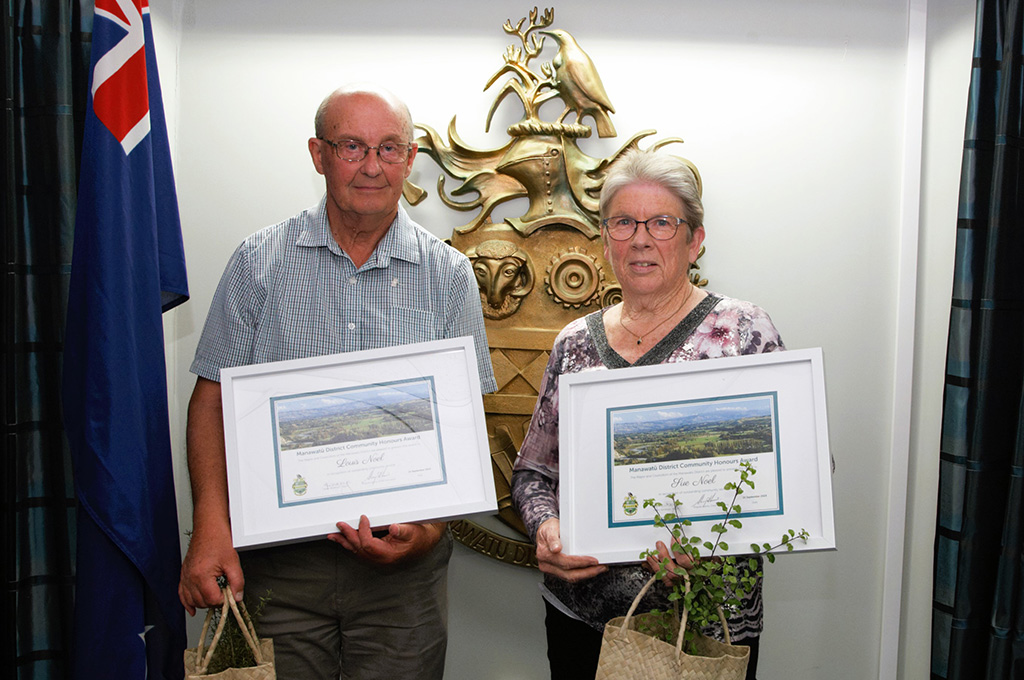 Citation Speech for Sue and Louis Noel
Sue and Louis Noel are the voluntary caretakers of the Rongotea Community Pool, as well as being integral members of Te Kawau Swimming Club. Sue's contributions extend to Swimming Manawatū, where she is a Regional Life member, as well as serving as a referee, inspector of turns, stroke judge, and starter. Within the Te Kawau Swimming Club, Sue takes on the pivotal role as one of the pool's primary coaches, responsible for organising club training sessions, coordinating the annual 'Learn To Swim Programme', and managing inquiries, schedules, and records. She is a steadfast presence during club events, serving as a starter for both the Club Carnival and Te Kawau Schools Cluster swimming sports.
Meanwhile, Louis efficiently manages various administrative aspects of the club, handling tasks such as swimmer entry and database management in the Swimming NZ database. He also plays an important role in organising Carnival and Cluster swimming programs, meticulously recording times, and ensuring all requirements are met. Beyond these responsibilities, Sue and Louis generously offer their advice and support to the rest of the swim club committee.
As volunteers, Sue and Louis have been instrumental in the pool upgrades over the years. They've overseen the fitting of a new filtration system, having the chemicals automated, updating the pool tiles and installation of the new solar heating. This solar heating works on a heat pump system and was the first in New Zealand for a swimming pool of this size. Sue and Louis's unwavering commitment to the pool's upkeep ensures its accessibility and affordability for all members of the community, especially our young people.
Sue and Louis' work benefits our wider community, with local schools benefiting from swimming lessons and swimming events. Their extensive knowledge and unwavering commitment have been crucial in maintaining the smooth operation of the club.