Get Prepared
It is important that you and your family are prepared so everyone knows what to do and where to go in the event of an emergency.
Check out the Civil Defence - Make a plan web page where you can create a plan online and look at a heaps of different resources!
You could also take a look at the Civil Defence - Get Ready and What's the Plan, Stan? websites.
Make Your Own Plan for an Emergency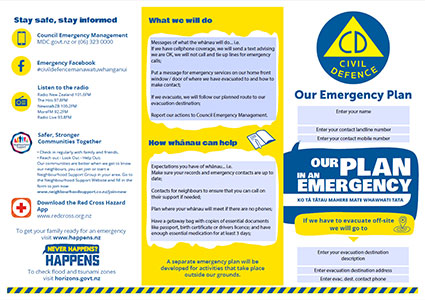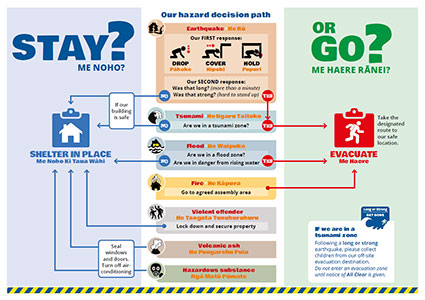 The editable PDFs below are able to be customised to your individual needs, please click on the areas in each of the plans and type what text suits your situation best. There is some guidance provided as to what things to include in each section but you are able to customise them to your needs.