Council Crest
The Manawatu District Council crest was designed by John Fuller of Feilding.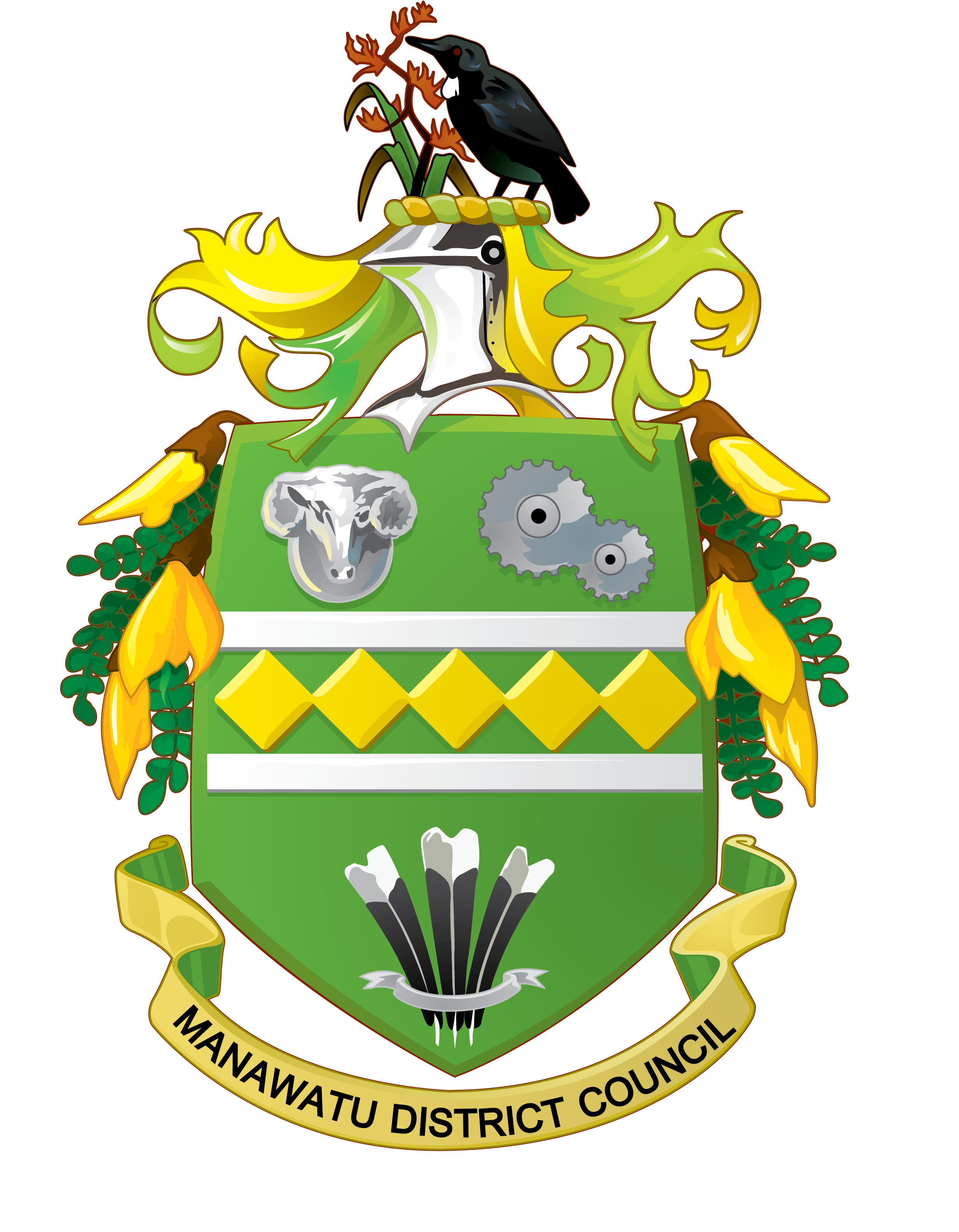 The shield is green to signify abundance. The two silver horizontal bars represent the district's two largest rivers - the Pohangina and Oroua Rivers.
Between these bars are five gold lozenges that represent the five wards within the district (Feilding, Kairanga, Kiwitea, Oroua, Pohangina) or the five former uniting authorities. The "lozenges in feese" were chosen to illustrate the link that the district has to the Earl of Denbigh (Feilding family) and the Duke of Manchester whose coats of arms feature lozenges.
The ram's head is symbolic of the area's agricultural base - the cogwheels, a reference to the area's industry. The huia feathers at the base of the crest (taken directly from the badge given to Feilding Agricultural High School by Sir Peter Buck in 1922) represent education and the district's Maori people who view the huia feather as a sign of chieftainship and high esteem.
Manchester Street School past and present pupils will recognise the similarity between their crest and that of the council's. The school's features a nuthatch pecking at a hazel branch, the council's a tui with a small piece of flax branch - both, adaptations of the nuthatch and hazel branch that appear on the Earl of Denbigh's crest.