Feilding Sports Facilities
Johnston Park
This 9.15ha park is very popular among a variety of sports and is a valuable asset to the community. As well as being home to the Feilding Yellows Rugby Club and their clubrooms, it also hosts the Feilding Croquet and Johnston Park Bowls Clubs, as well as a velodrome. This park is located on Drake Street, Feilding - Google Map.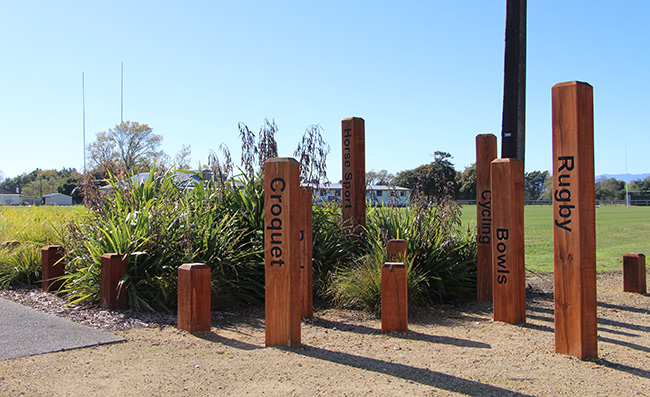 ---
Kowhai Park
The most common sport you will see taking place at Kowhai Park is Cricket. The park makes a beautiful backdrop and there is plenty of other things happening at the park to keep the kids entertained, including two playgrounds. In 1908 the Feilding Cricket Club set about laying a cricket field. The cricket ground was neglected during WWI but in 1919 the Park Cricket Club applied to the borough council for use of the land - an application that saw the ground ploughed up, levelled and resewn in 1922 thanks to a fundraising campaign.
Kowhai Park is also home to a heritage management area which include the historic former racecourse main entrance gates off South Street and the Old Tote building which was built in 1916 and included the first electricity-powered automatic totalizers to be installed in New Zealand - Google Map.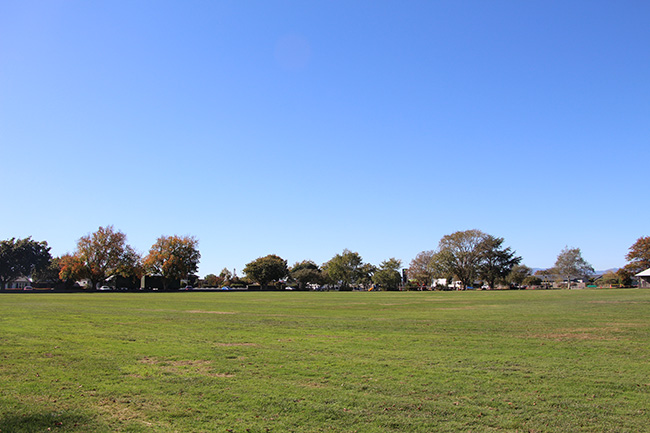 ---
Timona Park
Swimming in the Oroua River, picnics, a pump track and a recently updated children's playground all feature within this expansive 24ha riverside park. A number of sports clubs also call this park home, including the Feilding United Football Club, Feilding Dog Training Club and the local Pony Club. The park also sports a long jump pit and grass athletics track, making it the perfect place for the Feilding Athletics club to host its club nights and competitions. There really is something for everyone at Timona Park.
Public toilets are available at the park and there are free-to-use barbeques along the river side of the park. Entrance to Timona Park is off either Poole Street, Campbell Street or Simon Street - Google Map.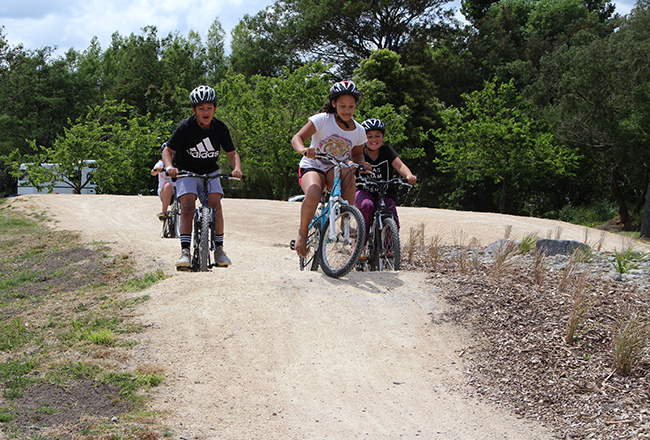 ---
Victoria Park and Fitness Trail
Victoria Park is a 6.57ha open space in the north-western part of Feilding. Facilities are available for a range of summer and winter sports and other recreational pursuits include rugby, touch, league and softball. The Feilding Squash Club is also located at Victoria Park, boasting 5 courts. The park also has a popular fitness trail which was updated in late 2017.
Entrance to Victoria Parks carpark is off West Street, with ample on street parking available on Lethbridge Street - Google Map.